5 Easy Home Upgrades
Posted by Joe Manausa on Tuesday, August 13, 2019 at 11:05 AM
By Joe Manausa / August 13, 2019
Comment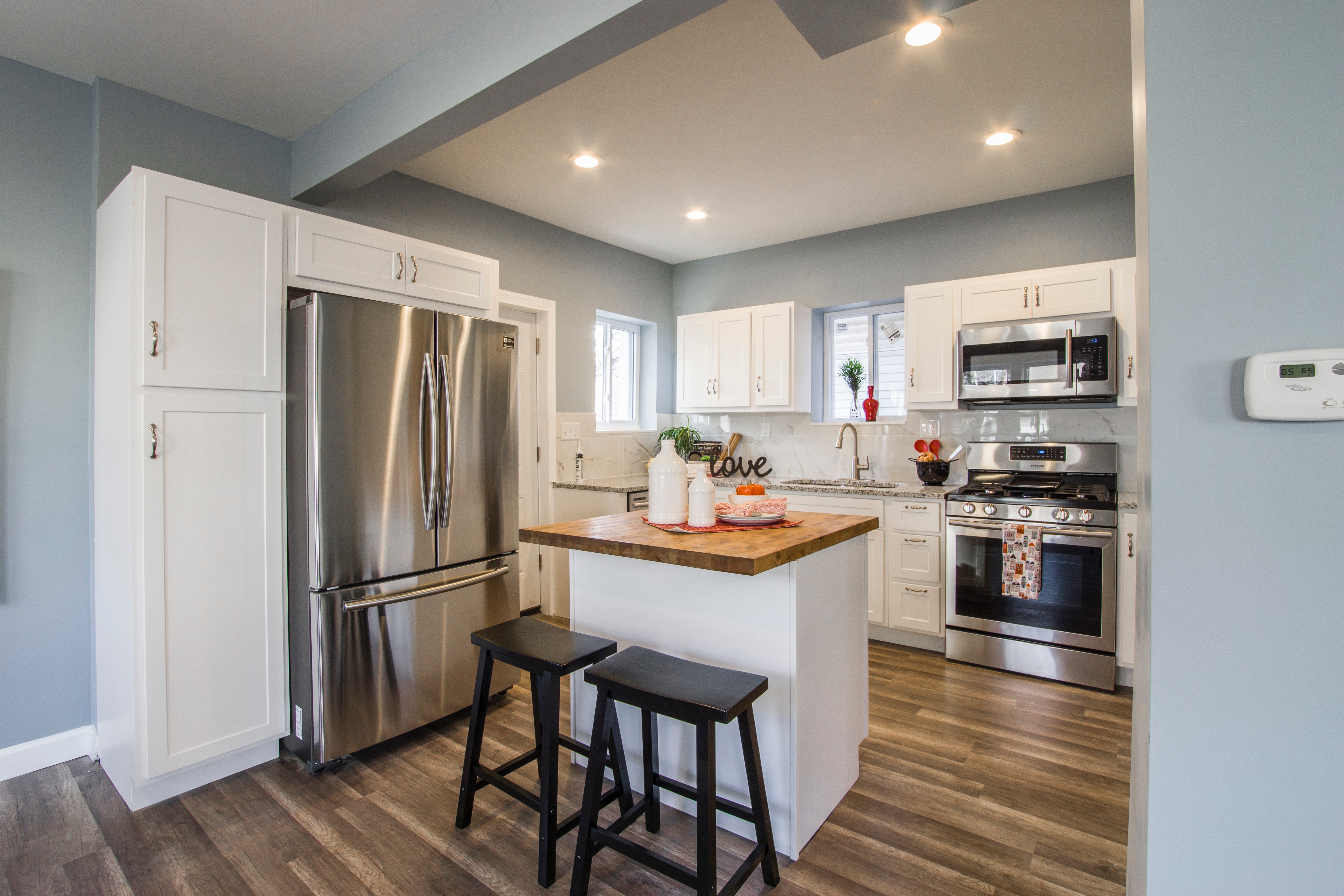 The weather is starting to get nicer, the sun is shining brighter, and the days are longer, which means summer is right around the corner. For many homeowners, this means it's time to get started on those summer home improvement projects, which can range from very small updates to the interior of your home to major renovation projects, such as remodeling a bathroom or replacing your home's exterior siding.
When it comes to making updates to your home in preparation for the summer, large and costly renovations aren't necessary. You can still make a huge impact by making minor changes to your home that are simple and don't cost a ton of money. Here are five easy home updates you can make this summer:
Getting ready to buy? Let us help!
Replace Your Windows
One of the most popular home improvement trends—especially in preparation for the summer—is replacing old, out-of-date, or damaged windows with new ones. Most people don't realize this, but we lose 25 to 30 percent of the heat and cool air our HVAC systems produce through our windows and doors.

In other words, that's 30 percent of the energy we pay for that ends up completely wasted. You can prevent this from happening by installing windows that provide better insulation, helping keep cool air in during the warm summer months, preventing heat loss during the winter, and reducing the frequency at which your A/C unit runs. The less you have to depend on your HVAC system, the less you'll have to pay in energy costs.

When shopping for new windows, look for high-quality, durable materials that are insulating and will help reduce heat transfer, such as vinyl and fiberglass. When selecting glass for your new windows, choose dual-pane Low-E glass with gas fills between the panes. The more glass panes, the better—two or more will provide greater energy efficiency, improved impact resistance and sound insulation. Low-E (low-emissivity) coatings on the glass reflect infrared light, which keeps heat out and helps protect your home's interior furnishings from damage from UV light.
Add New Shades or Blinds
With summer comes lots of sunshine and rising temperatures that can make your home feel uncomfortable and increase your energy costs. Not only that, but sunlight streaming in through your windows can be annoying and, with more evening hours for neighbors and curious eyes to peer into your home, you'll want to find a way to cover your windows up.



Whether you need to add window treatments to your home or it's time to replace your existing window coverings, installing new blinds or shades is a great way to help keep your home cool during the summer, improve your privacy, and update your home's style.

When it comes to shopping for new blinds or shades, there are a variety of styles available on the market. Gone are the days when homeowners only had a few options to choose from. These days, homeowners can select from a range of styles, such as room-darkening shades, wood or faux wood blinds, and Roman shades, as well as bamboo blinds and woven shades for those who are looking for more unique and environmentally friendly coverings.

There are also a range of colors and control mechanisms to choose from, including cordless operation, which is recommended for homes with small children and pets.


Install New Ceiling Fans
Ceiling fans have a reputation for being noisy, outdated, and terrible for designs—and perhaps this may have been true at one point in time. However, much like window treatments, ceiling fans now come in more modern options that are quiet, sleek, and elegant. There are many benefits to incorporating ceiling fans into your home that go beyond simply moving air and keeping rooms cool.

For example, ceiling fans can help dramatically lower your energy costs by up to 40 percent by making rooms feel cooler, allowing you to raise the thermostat and be just as comfortable. Ceiling fans are also extremely versatile and come in a variety of styles, sizes, and finishes to complement your home's style. Many styles also come with lights for greater illumination.

To get the most energy savings out of your ceiling fans, make sure you have them set to rotate in the correct direction. In the summertime, ceiling fans should rotate counterclockwise, allowing the blades to push cooler air down; in the winter, reverse the direction so that the blades rotate clockwise, pulling cool air up toward the ceiling.


Add Covers to Furniture
Another simple upgrade you can make to your home is to add slipcovers to your furniture to protect them from becoming damaged in the sun. Prolonged sun exposure can be one of the most damaging elements to your home furnishings and can cause permanent fading and discoloration. You can prevent sunlight from shining into your home by keeping your blinds or shades closed, but, for added protection—and for days when you just want to keep the windows open on a beautiful day—consider adding slipcovers to your furnishings.


Update Bedding and Pillows
One easy upgrade that makes a huge impact is swapping out your bedding. Our needs for our homes can change greatly, depending on the time of year it is. In the winter, we need thick blankets with cozy layers and plushness to combat the cold; in the summer, we need bedding that's airier and light.

Choose breathable fabrics, such as cottons and linens that won't suffocate you in the heat and humidity, and store away your down comforter until the temperatures start to cool down again. Another simple and quick update you can make to your space is to place a few new pillows around the house to give your rooms a crisp, summery feel.

After hibernating in your home during the cold winter months, the summertime allows us the opportunity to open up our windows and invite the sunshine and warm weather in. Whether you have the budget to take on larger updates or you simply want to make a few small changes, these five simple updates will improve your home and invite you to enjoy it this summer in style.
---
Kenneth Gordon serves as the Assistant VP of Factory Direct Blinds. Kenneth is responsible for overseeing the planning, development, and execution of all Factory Direct Blinds marketing and advertising initiatives. Before joining Factory Direct Blinds, Kenneth served 6 years in the United States Air Force as a Military Police Officer. Kenneth enjoys spending time with his two sons and beautiful wife Brittany when he's not working or writing.