8 Home Renovations That Add Value to Your Home
Posted by Joe Manausa on Friday, October 25, 2019 at 10:03 AM
By Joe Manausa / October 25, 2019
Comment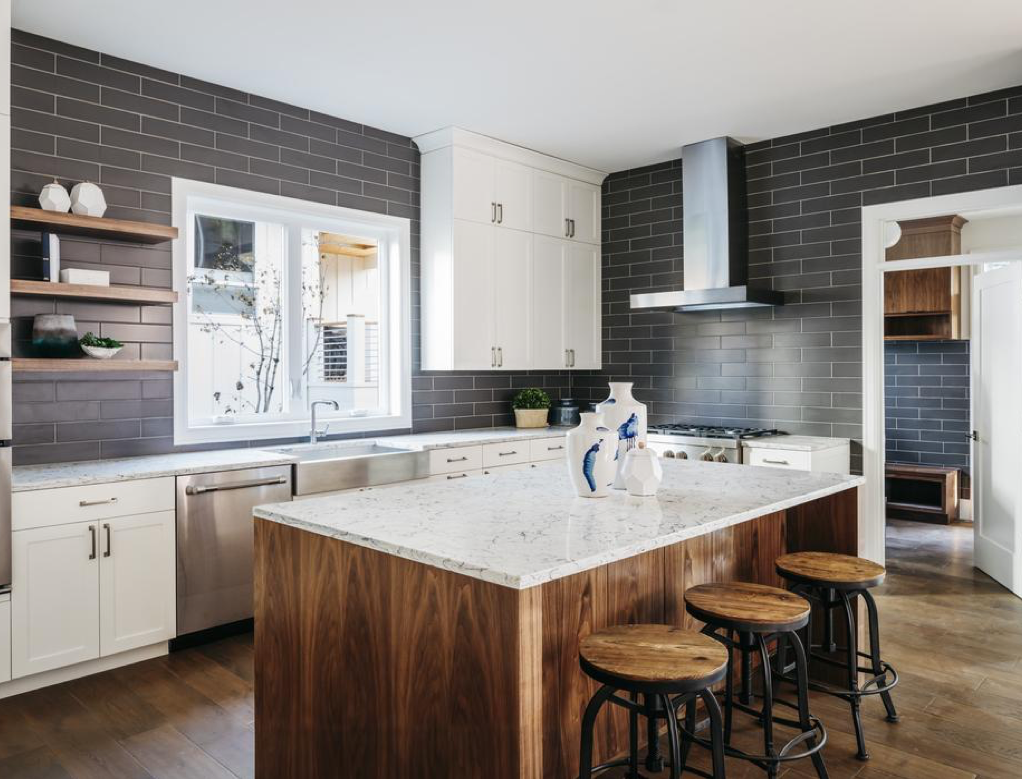 Looking to up the value of your home with a few significant upgrades? Whether you're thinking full-on reno—hello, brand-new kitchen!—or minor improvements here and there, the more you refresh your space before it hits the market, the more likely it is to earn you a higher return when it sells. Today, we're focusing on some of the bigger, more impactful home updates you can make, the ones that will earn you a several-thousand-dollar boost in resale value when you make the sale.
1. A Complete Kitchen Upgrade— By and large, most real estate experts agree that the kitchen renovation is still the best way to boost your home's resale value. The fact of the matter is that buyers prioritize the kitchen above virtually everything else, and they're especially keen on things like a new refrigerator, lighting, flooring, and countertops. While full kitchen renovations tend to yield the highest return on investment (ROI), small updates—such as painting the walls and adding an attractive backsplash—can also boost value for a low upfront spend.
2. A New Bathroom— Bathroom renovations fall just behind kitchen renovations in terms of home upgrades that yield the highest return. No surprise there, since buyers rank the bathrooms among the most important factors of a new home. Some of the best ways you can use this info to your benefit include adding an en suite bathroom to the master bedroom, adding a first-floor bathroom or renovating the master bath.
3. All Smart Everything— Today's buyers are crazy about the idea of smart appliances and home automation, from Wi-Fi connected refrigerators to smart home security devices that give you an all-around view of your home from the comfort of your smartphone. Surveys show that buyers will pay more for homes with these devices, but they want specific kinds of smart home tech. According to a report, 77 percent of buyers want pre-installed smart thermostats, 75 percent of buyers want pre-installed smart fire detectors and more than half want smart carbon monoxide detectors, smart cameras, smart locks and smart lighting in a potential new home.
4. A New Deck or Patio— Buyers, especially those with pets and children, are crazy about outdoor space, and they'll pay a premium for it. Equipping your backyard with a new deck or patio is an excellent way to raise the price tag of the house. In fact, research indicates that adding a new wood deck will recover 106 percent of its value when the house is sold. But the real value is in the joy factor! You can soak up the fresh air and enjoy your property more than ever with a new deck or patio.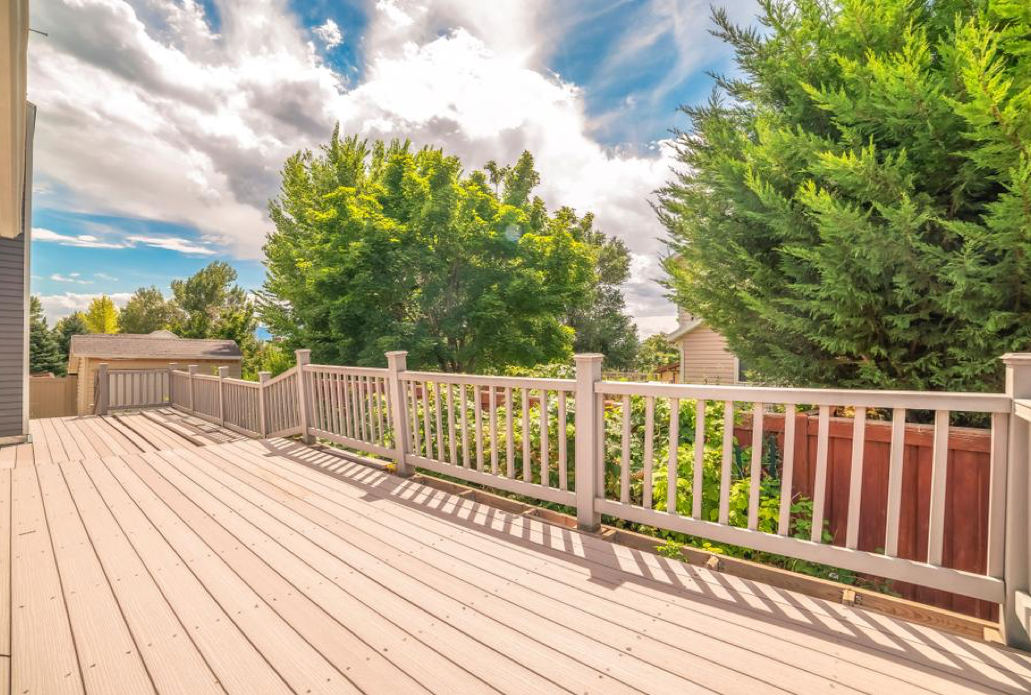 5. A Bigger Garage— Who doesn't want more garage space? If your buyers are like most American homeowners, they want a garage that holds at least two cars but also bicycles, lawn tools, cleaning supplies, paint and basically any other household items that are too dirty, bulky or rarely used to keep in the house. Expanding the size of the garage—especially from one- to two-car—is the best way to get value out of a garage upgrade, but other high-value enhancements include a new garage door, new flooring and additional storage.
6. Hardwood Floor Installation— Hardwood tends to beat out all other types of flooring with regard to value-add because of the fact that it is a long-term investment that can improve the beauty and performance of the home for actual centuries. Unlike other types of flooring, hardwood can be sanded down and resurfaced dozens of times and therefore has the potential to last over 100 years. So if you're looking for a practical, gorgeous and long-lasting way to add value, look to classic hardwood.
7. Bigger Closets— We've all seen those house search shows on HGTV and are therefore very familiar with the desires of the modern buyer. It's not uncommon for hunters to shun a certain house due to minimal storage space. At the same time, many buyers want charming old homes with character, yet the two desires—ample storage and character—rarely coexist in nature. If you've got an older home with a high charm factor and minimal storage space, this should usurp many other updates. Creating walk-in closets in the bedrooms is one of the best ways to rapidly boost your home's value, yet it's one of the smaller and more affordable renos you can do.
8. Add a Laundry Room— According to a survey conducted by the National Association of Home Builders (NAHB), a laundry room is the top feature home buyers want, with 91 percent saying they would prefer this feature more than any other one in a new home. If you're planning on adding a designated laundry space to your home, consider adding it to the same floor as the master bedroom or putting it on the first floor. Today, builders are less likely to put a laundry room where it was traditionally—in the basement—and instead opt to put it somewhere that makes a lot more sense, like near the bedrooms.
Make The Changes That Count
Remember that, while value-add can be very precisely assessed by measuring how much money you put into the house versus how much money you sold it for, that's not the only way to measure value. If you get any sort of benefit out of the upgrades, count that as an indicator of value. After all, a boost in your quality of life—even if just for a few months before your home inevitably sells—is well worth the time, money and energy spent!
Lauren Silver is a guest blogger and Marketing Coordinator for Abt Electronics, the largest independent retailer of consumer electronics and major appliances. Lauren oversees all content creation from their Glenview, Illinois Headquarters.