Hidden Costs of Moving: 11 Unexpected Costs to Include in your Moving Budget
Posted by Joe Manausa on Thursday, March 29, 2018 at 7:24 AM
By Joe Manausa / March 29, 2018
Comment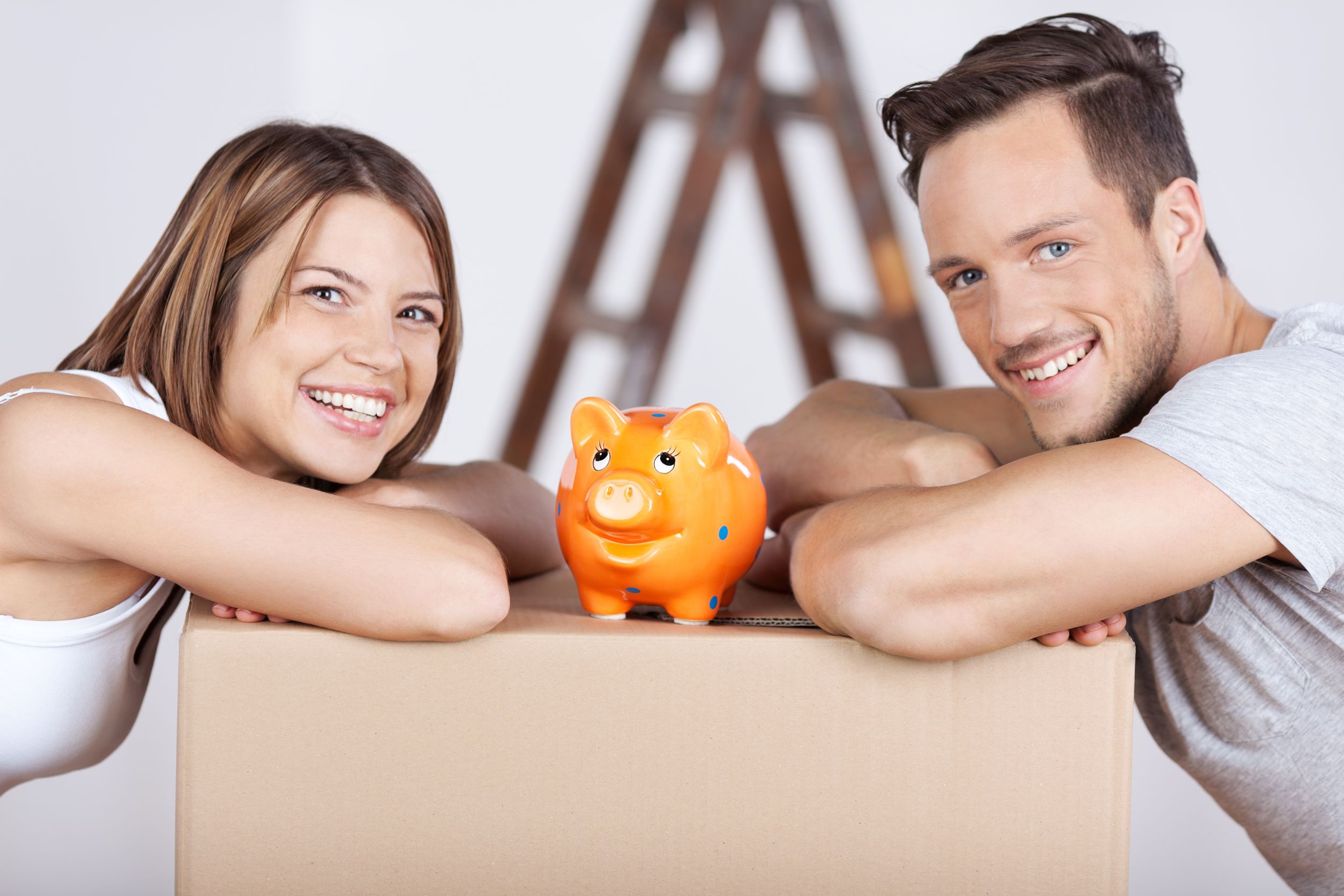 According to the American Moving and Storage Association, the average cost of an interstate move is approximately $4,300. That's no small chunk of change.
Whether you decide to hire movers or rent a truck and move yourself, budgeting for your upcoming move—local or long distance—can help you plan accordingly and take steps to reduce the costs as much as possible. But between accounting for the cost of movers, packing supplies, and other costs—not to mention the inevitable confusion of actually packing up your house—it's easy to forget about some of the common hidden costs of moving.
To help you plan for any unexpected costs, we've put together a list of 11 of the most commonly-missed hidden costs of moving:
11 UNEXPECTED COSTS TO INCLUDE IN YOUR MOVING BUDGET
1. Your Movers
If you solicited quotes from multiple moving companies for your upcoming relocation, you probably have a good idea of how much your moving service will cost. But the way your movers are compensated can impact how much you end up paying:
If you're paying movers by the hour, they may not move as quickly as you'd like, which can increase your bill.
If you're paying movers a flat fee, they may rush through your job so they can get to their next customer. This increases the risk of loss or damage.
Hiring the company that provides you with the cheapest quote may save you money up front, but it can lead to increased costs that you may not have predicted, such as the costs of repairing or replacing stuff that got broken by poorly qualified movers or movers who rushed through your job.
2. Fine Print Charges for Local Moves
Local movers may add last-minute, fine print fees for carrying your furniture and boxes long distances, up or down stairs, or if you have bulky or heavy items that you didn't mention when soliciting your quote. Always discuss possible fine print charges and last minute fees with your moving or shipping company before you book, and double check your moving contract before you sign to make sure everything is as you discussed. Avoid hidden fees by being as detailed as possible during the quoting process.
3. Rental Truck Maintenance
If you rented a truck and plan to move yourself, make sure it is well-maintained when you pick it up. A poorly maintained truck could break down mid-move, forcing you to either pay for repairs or backup movers until you can be reimbursed. A breakdown could also lead to other additional costs associated with delaying your move, such as temporary storage and lodging
PRO TIP: Including a contingency fund in your moving budget can help you manage unexpected costs. A good rule of thumb is to add an additional 5-10% of your expected budget to your costs.
4. Temporary Storage & Lodging
Things don't always go as planned when you move. If your leases or mortgages don't overlap, your moving truck (rented or otherwise) breaks down, or there's a problem with your new home closing, you may not be able to move into your new place as scheduled. In this case, you'll need to spring for extended truck rental, temporary lodging, and a place to store your stuff.
5. Buying & Renting Costs
Whether you're buying or renting your new home, there are always additional costs to consider when creating your moving budget, such as:
Rental Costs
Security Deposits
First & Last Month's Rent
Application Fees
Buying Costs
Down Payments
Closing Costs (such as attorney fees, home inspections, title search and appraisal fees, legal fees, realtor fees)
6. Setting up new utilities
Changing addresses or setting up utilities at your new home almost always requires you to pay an activation or change fee. There may also be fees associated with cancelling services at your old address.
PRO TIP: Utility costs may also be higher while you're in the process of moving, if you use more gas, water, or electricity.
Call your utility providers ahead of time to find out whether there are any fees associated with changing your services, and factor them into your moving budget so you aren't surprised down the line. If you have good credit, try asking whether they can waive any activation or change fees.
There are also usually fees associated with breaking and renewing contracts like gym memberships, daycare facilities, community associations, and other services.
7. Lost Wages
If you take time off work to prepare for your move, lost wages can add up quickly. Make sure you factor these costs into your moving budget.
8. Restocking your Kitchen
Pantry items like non-perishable foods often get tossed or donated when you move because they are heavy and inconvenient to move, and are often simply not worth the effort. Perishable items also don't move very well, unless you're moving locally and can pack them into a cooler and take them along in your own vehicle. Chances are you'll have to replace these items when you arrive at your new home, so plan for a few higher-than-normal grocery bills while you get settled.
PRO TIP: Most moving companies won't transport food because it can attract pests.
9. Vehicle Repairs
Many people choose to ship their belongings and drive themselves when they are moving long distance. If you are planning to drive yourself to your new home, make sure your vehicle is in good shape before you go to reduce the risk of breakdown. This can mean investing in some much-needed repairs you've been putting off.
10. Security Deposits
Don't forget that you can reclaim security deposits made on your old rental! Depending on your state, landlords are legally required to return security deposits within 14-50 days, but you must provide a forwarding address or a direct deposit account where it can be deposited.
11. Late Fees
If you (inadvertently, of course) pay your bills late because you received them after the due date or didn't receive them at all due to an address change, you may incur late fees. Switching to online bill paying can help avoid this issue.
Budgeting for your move
Moving is expensive. Creating a budget and factoring in some commonly overlooked hidden costs can help you plan properly for your upcoming relocation. For more help planning your move, check out our Ultimate Guide to Planning for Your Move and get our advice, as well as free downloadable printables, for budgeting for your move, whether to hire movers or move yourself, moving with kids, decluttering, and more.
Rachel Hazzard is a moving expert and content manager at TSI, a leading provider of long distance moving and shipping services for residential and commercial moves.
READY TO MAKE YOUR MOVE?
Contact Joe today to get started!