How Hiring A Realtor Can Make Buying A Home Easier
Posted by Joe Manausa on Tuesday, October 24, 2017 at 8:36 AM
By Joe Manausa / October 24, 2017
Comment
Did you know to qualify for a mortgage loan, your debt has to be below 43% of your gross monthly income?
This is just one of the many tedious facts to take into account when searching for a new home.
You can make the buying process so much easier by seeking guidance from a qualified professional to help you learn the rules.
Let's take a look at reasons why working with a realtor can make buying a home a breeze.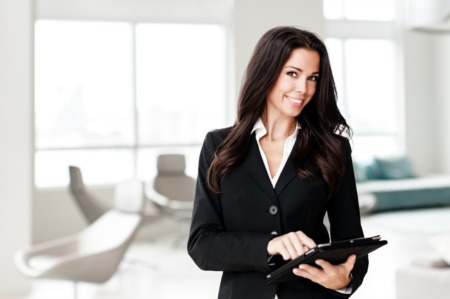 1. Education, Experience, and Knowledge
If you're a first-time buyer, it can be easy to become intimidated with all you need to do to prepare for this venture. You'll want to improve your credit score where you can and learn the ins and outs of the buying process.
The beauty in working with a realtor is that you can benefit greatly from the knowledge and experience they bring to the table.
A trusted realtor can guide you in the right direction and outline which steps you need to take next. This allows you to spend more time and energy on the most important things in your life such as spouses, children and leisure time.
2. Community and Neighborhood Familiarity
When you work with a realtor, you can get the scoop on what different neighborhoods are really like.
Realtors stay up-to-date on crime statistics and renovations in the communities and surrounding areas. They can provide you with information about local schools, community involvement, and demographic make-up.
3. Price Navigation and Financial Terminology
When working with a realtor, you have access to what the house in question usually goes for. They can advise you on when to negotiate and where to settle.
Realtors will not tell you what to pay, but they will make sure you have all the facts. They'll highlight the market conditions, supply, and demand.
Realtors can also help you understand financial terminology when it comes to buying a home. Oftentimes during the buying process, words in contracts or fine print are confusing. Working with a realtor will help this process go more smoothly.
4. The Present State of the Market
Real estate agents can inform you on the current conditions of the housing market. This information can help you know where to bend and where to stand strong in the negotiation process.
Several factors affect the state of the housing market, including:
The length of time a given house has been on the market
The median and approximate price for comparable homes in the area
The ratio of the list-to-sold housing prices
5. Networking and Professional Contacts
Working with a realtor gives you a certain advantage over other prospective home buyers. The networking skills and professional contacts that real estate agents have will greatly support you in finding the home of your dreams.
Realtors can give you the names of business with the most credibility, competence, and competitive costs, to the best of their knowledge. They can give you background information and references for the vendors they've personally interacted with.
6. Negotiations and Clarity
Working with a realtor gives you another leg-up by having access to someone who's emotionally separated from the negotiation process. A realtor can oftentimes offer a sense of clarity that might otherwise be clouded by emotionally charged responses.
A real estate agent can help you balance the pros and cons of a particular home. They can support you in seeing the whole picture rather than getting caught up on one or two aspects of the home.
7. Mounds of Paperwork and Reading the Fine Print
Buyer's agreements can run you more than a dozen pages of tedious information and fine print. In addition to this contract, you'll also be responsible for reading through federal and state required disclosures.
Working with a realtor all but eliminates this time-consuming process. Real estate agents' files may be as thick as 3-4 inches.
The reason this is so important is because one overlooked word or intentional exclusion could wind you up in court owing thousands. For this reason alone, a realtor is quite priceless.
8. Emotional Support and Sound Advice
Many people don't realize just how emotionally trying the process of buying and selling a home can be. But this can be one of the most difficult major decisions of your life.
Consider if any of these apply to your case:
You're about to move from the home where your children learned to walk, talk, and ride a bike.
You're moving from the place where you and your family buried a beloved pet.
Your spouse proposed to you on the front porch of the home you're now leaving.
You're about to move into a home where the pros easily outweigh the cons, but you're still burdened by certain nagging fears.
Many of us overlook the need to grieve fully before embracing a wonderful new home. The grieving process can feel daunting and icky.
But there're no shortcuts when it comes to grief. The stages of grief include denial, anger turned outward, bargaining, anger turned inward and finally to acceptance.
A person may enter through these stages and out again with a few weeks, months or even years. A person may move through them quickly, but no one can skip them completely.
Having a realtor who is removed from your grief and able to help you with tasks and support you in moving forward makes everything a bit easier.
9. Up-to-Date on Other Factors Affecting the Buying Process
This is akin to numbers 1 and 4 on our list. But it entails a more general and less specific realm of the buying process.
Real estate agents stay current on trends and factors impacting the buying process such as newly elected officials and recent state legislation and regulations.
10. Code of Ethics and Professional Accountability
Realtors abide by a professional Code of Ethics that demands responsibility and accountability. This Code encompasses confidentiality, respectful treatment of clients and full competency in the areas in which the realtor works.
This Code of Ethics protects the consumer from maltreatment and incompetencies, allowing for the peace of mind that you're receiving solid guidance and service.
Working With a Realtor
Finding the perfect home doesn't have to be a hassle. It can be a pleasant, smooth sailing experience when you're working with a realtor.
If you're looking into buying a home, check us out at Buy Tampa today.