Home Updates That Can Make a Big Difference
Posted by Joe Manausa on Thursday, December 13, 2018 at 9:14 AM
By Joe Manausa / December 13, 2018
Comment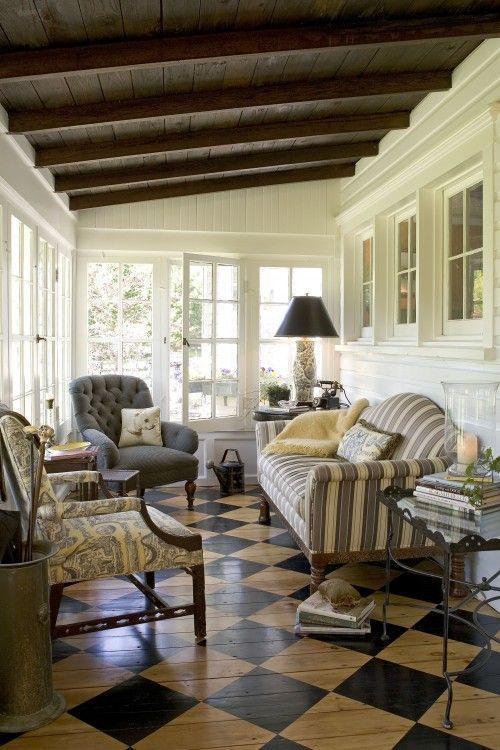 We all crave a home that could be found in the pages of Better Homes and Gardens–one that boasts the perfect balance of comfort and state-of-the-art additions. But realistically speaking, our busy schedules and the high cost of such a project may deter us from treating our homes to a much-deserved facelift. Fortunately, updating your home doesn't need to be painful. By making a few modest updates, you can make a noteworthy difference.
Simple as Adding a Fresh Coat of Paint
You would be surprised by what a fresh coat of paint can achieve. For those feeling adventurous, it can sometimes be exciting to reward your home with new paint colors–head-to-toe, inside and out. However, that is a commitment not all can manage. If this is the case, try just painting your front door or shutters. Warm colors such as yellow and red are found to be much more inviting than their cooler counterparts. If you want to focus on the interior, painting an accent wall draws attention to an area of a room that may have an aspect worth showing off, such as a fireplace or unique molding. Accent walls also tend to open up a room and offer the opportunity to rearrange furniture around your room's new focal point. If your house offers the option, painting the back of recessed wall niches or even built-in bookshelves creates an interesting visual appeal on a smaller scale.
Floors also endure their fair share of bumps and bruises, whether they are hardwood, laminate or tile. If your floor can handle it, it is worth considering a coat of paint and a nice finish. For those wanting a more design-oriented floor, try painting a chessboard or a hexagon pattern onto the wood. Though more unconventional, if done with a steady hand, such a floor would be an unbelievable addition.
Quick Kitchen Fixes
Kitchens are undoubtedly the one room of a house that shows its age in the worst way. In most cases, they are the rooms that are most in need of an upgrade. While it is easy enough to replace an old sofa and strip the living room walls of outdated wallpaper, kitchens provide a more difficult challenge because much of the décor and appliances are connected and built in. Anyone who has ever been involved in upgrading a kitchen can attest that it is a hassle. Oftentimes, we just acclimate, even if that means chopping vegetables on peach Formica laminate countertops while storing dishes in wood cabinets reminiscent of the '70s.
Luckily, updating your kitchen doesn't need to be difficult, or even pricey. For instance, one way of bringing your cabinets into the 21st century is, again, by painting. If your cabinets have good bones, sometimes all you need is a new color and fresh hardware—which will also bring a bit of personality to your kitchen. If you find your cabinets are irredeemable, refacing them with glass or frosted glass creates a pleasant appearance in an affordable manner. Or, removing the doors entirely is the perfect way to create an open cabinet look that appeals to the farmhouse or cottage style. Another way to modernize is by adding task lighting to the base of your cabinets. Not only does this add dimension to the room, but it is also easy to install and the lighting can be adjusted to your preferences.
Quick and Easy Design Makeovers
Updating really can be as easy as replacing the dated and worn out pillows on your sofa. Accompanied by a good throw blanket, simple accents can ensure a home's cohesive style. This tip is especially helpful for furniture that shows its age because it can be camouflaged by attention-grabbing décor. After all, building layers is an essential part of good design. Although it may seem trivial, simply rearranging your furniture and trying out more open floor plans is a great way of opening up space and ultimately refreshing your home. There is a reason Feng Shui has been in practice for thousands of years.
Adding interesting elements to the windows and walls is also a great way to spruce up a simple room. Decoration is everything. If your home is lacking a bit of excitement, add some elegant touches such as draperies or shades. Roman shades are the perfect way to add a bit of drama to the room and the selection of styles is so broad you can easily find one that fits your personal preferences. Architectural elements are another great way to add some interest. Crown molding and trims can be installed relatively easily and encourage the eye to work its way around the entire area. If your fear is that onlookers will meet a disappointing end of the road, allow them a nice reprieve by displaying objects of interest on the wall. This could mean your favorite pieces of art, DIY projects or even organizing your bookshelves so that they have more of an artistic flair, such as a rainbow bookshelf.
Beautiful, Inside and Outside
Updating your home shouldn't be relegated to just the interior when most of us enjoy splitting our time with the outdoors as well. While adding a deck or a patio area are more time-consuming projects, updating the outdoors can be as easy as throwing down gravel or laying sand over flagstones and are worth it in the long run. Once finished, they can be accessorized with furniture, greenery and outdoor lights to create a cozy home outside of your home.
Updating your home doesn't need to involve gutting your house and installing top of the line appliances to achieve a fresher look. By simply adding a few new pieces of décor or switching up the items you already have, your home will be ready to grace the cover of any design magazine.
Kenneth Gordon serves as the Assistant VP of Factory Direct Blinds, where you can purchase quality window shades and blinds online at discount prices. Kenneth is responsible for overseeing the planning, development and execution of all Factory Direct Blinds marketing and advertising initiatives.
Ready to move? Contact Joe today.