How To Sell Your Home Quickly & For Top Dollar
Posted by Joe Manausa on Friday, January 19, 2018 at 9:51 AM
By Joe Manausa / January 19, 2018
Comment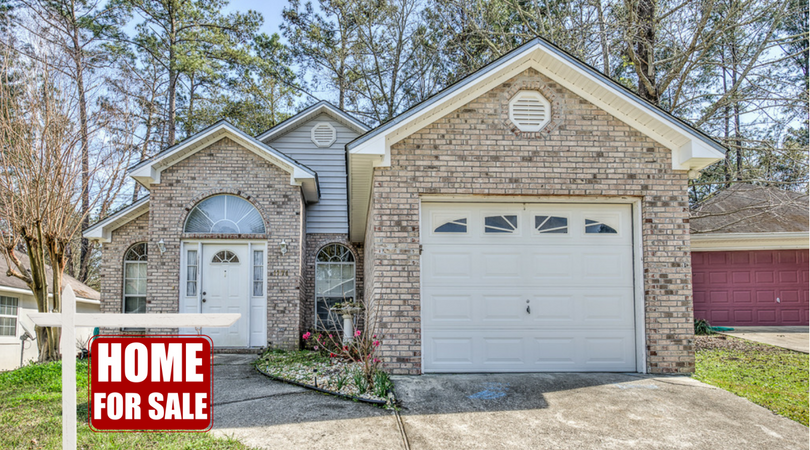 There are many reasons why you may need to sell your home quickly. An unexpected job offer may mean a new life and new location. Maybe you're getting married and merging lives and homes. Perhaps you've inherited a house that is going to be a financial burden if you don't sell fast. It could be that the market is hot and you know it's the right time to get a high offer and sell.
Whatever your reasons, selling your home quickly will save you time, money and a lot of the stress that comes with this big life decision. Below are 11 tips to help you get your home sold quickly.
Keep an Eye on the Market
Check local real estate blogs and monitor industry trends. Are certain neighborhoods selling like crazy? Did schools re-zone recently, changing the demand for a particular location? Knowing what's going on with the market can help you determine the best time to sell.
According to Time Magazine, 60% of those who move, do so in the summer. The grass is green and natural light is flooding through your windows making everything look cheerful and presentable. It's a time for new beginnings, and armed with tax refunds; buyers are poised to spend.
If this situation sounds familiar to you, now is the perfect time to declutter and get your home ready for a quick sale. Moving in the spring and summer is a lot easier than dealing with moving on a cold and rainy Tampa day.
Make the Right First Impression
When you're getting ready to sell, think about what attracted you to the home in the first place and capitalize on it. Your home should stand out and have instant curb appeal. Simple and inexpensive changes like painting your front door or investing in professional landscaping will immediately up the ante according to experts at HGTV. An uncluttered first view will ensure that potential buyers make it past the front door.
Sellers who put effort into the details to make a significant impact will have greater success.
Start with the Right Price
Pricing your home to sell is vital for a quick sale. A house that's priced too high or is not in-sync with the prices of similar properties will linger on the market and become even more challenging to sell. That said, a quick sale does not mean that you have to price your home under market value. Be aware of the market, study the comparable home prices in your neighborhood and know how low you're willing to go.
Experts at Reader's Digest suggest that there's a lot of psychology related to pricing a home. Choosing an awkward number puts buyers off. Similarly, pricing your home too high is not going to get you the fast sell you want, especially if similar properties are going for less. Your real estate agent is the expert here, take his or her advice and be prepared to be flexible.
Invest in Small Upgrades
It's often the little things that make a big difference. The details show buyers that a home has been loved and cared for and that's attractive. In fact, most buyers will create a "must have" list, which we covered in our first-time homebuyer's guide over at Dough Roller. Things like a simple coat of paint in the hallway, better lighting, a new mirror and updated knobs in the kitchen are all small changes that won't cost you a lot, but will instantly add to the appeal of your home.
Remember that buyers focus on kitchens and bathrooms. These rooms should be uncluttered and neutral. The home decor professionals at Apartment Therapy recommend tidying up in areas that might otherwise be dead space, meaning the hallway, laundry room, and bathroom. This shows off the flexibility of your home and ensures buyers that their items will have a place to live.
Get Rid of Personal Items
No one wants to tour a home and see toothbrushes and deodorant in the bathroom that they are trying to picture themselves in. Similarly, wedding photos, dog toys, and souvenirs from your last holiday have no place in a home that's trying to sell fast.
A clean, neutral slate allows buyers to imagine where their possessions might fit in the home. Loud colored walls and quirky art are a turn-off. The personality of a home comes from the people who live there, so let your home shine with just a clean and decluttered look.
Rent Short Term Storage
You are going to need a place to store the stuff that you're not going to get rid of. Don't even think about trying to hide the extras around the house. The last thing you want is your real estate agent having to avoid showing specific areas of the house because you've stashed your Lego collection there.
Committing to a short-term storage unit is an affordable way to clear out your home and start organizing your move. You'll be more inspired to get rid of things if you're paying to store them and you'll probably end up realizing that things that have to be stored are not in active use anymore in your home and therefore perhaps not necessary.
Hire a Professional Stager
In 2015, the National Association of Realtors ® surveyed realtors and found that 49 percent of them believed that working with a stager had a significant positive impact on the sale of a home. 47 percent felt that working with a stager had a moderately positive effect.
Professional stagers will advise you about what should stay or go, liaise with contractors if you need painting and be the fresh and experienced eye that you need to get your home looking great. Many stagers will rent furniture and other accessories to ensure that the rooms are shown to their full advantage. This immediately adds value to your home and allows buyers to see the impact that professional interior design could bring to their potential new home.
Staging is becoming a standard part of the selling process, and it's an investment that may make the difference for your fast sale. So whether you do it yourself or hire a stager, don't overlook the importance of showing your home at its best.
Choose an Experienced Real Estate Agent
When you choose a real estate agent, you're selecting a representative for your most critical asset. You are the customer whether you're the buyer or the seller. Finding the right person doesn't have to be an exhaustive search, especially if you want to sell quickly. However, there are some essential questions that you have a right to ask to ensure that your sale is successful.
For example, does the agent have a good picture of the market in your neighborhood and has he or she sold homes in your neighborhood previously? How will the agent capitalize on marketing the lifestyle and attractions that make your home unique? If they are not familiar with the area, it's going to be difficult for the agent to market all the positive features of your home.
Be Flexible
Sure, it can be disruptive having people touring your house, but the more flexible you can be, the more potential that a buyer is going to make an offer. Don't limit yourself to only showing the house on weekends, work with your agent to make the showing schedule flexible and as spontaneous as you can be. You never know when the right buyer might walk through the door.
Use High Quality Photos
Just like first impressions, photos are the visual representation of your home that you are showing to the world. Unless you are a very confident amateur photographer, it's advisable to hire an expert to take the photos. There's nothing worse than grainy, dark pictures in a listing, it looks like the seller doesn't care and that affects how buyers will feel about the property.
Attractive, professional photos will drive interest in your home. Be sure to review the photographers work before you hire. Pictures of small rooms are a good test – can the photographer make that tiny walk-in closet look large?
Selling your house is not just about selling a single property. In theory, you're selling the lifestyle and neighborhood that residents can enjoy because you live in the house. Think about the positives you appreciate. Are you close to A-rated schools? Can you walk to amenities? Does public transit service the neighborhood?
It's a great idea to include photos and some information about your neighborhood in the listing. Choosing an agent who knows your area well will ensure you can effectively market your house as a part of a more significant lifestyle package.
When you implement all these tips, you can expect to see positive results. Additionally, these steps will help take some of the stress out of a quick sale and help you retain some sanity and control.
When you're ready to take the next step, contact Joe Manausa Real Estate.
Chris Muller is a guest blogger and Editor at DoughRoller.net, a blog with advice on how to make, spend, save and invest your money. For more information, please visit www.DoughRoller.net.