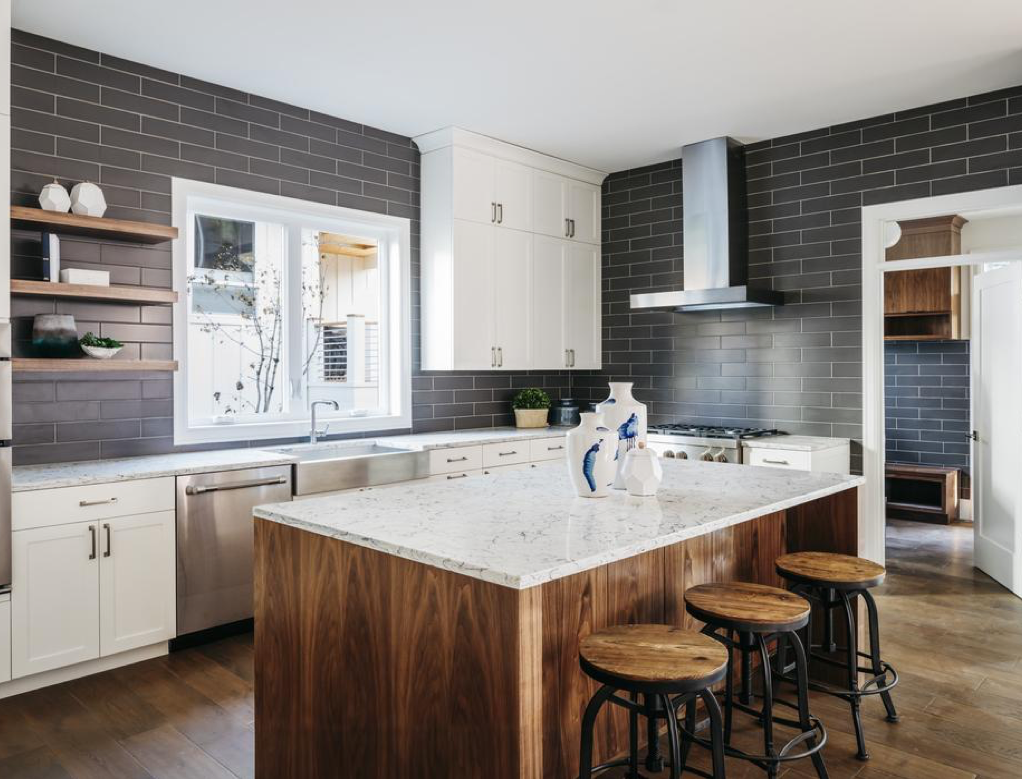 Looking to up the value of your home with a few significant upgrades? Whether you're thinking full-on reno—hello, brand-new kitchen!—or minor improvements here and there, the more you refresh your space before it hits the market, the more likely it is to earn you a higher return when it sells. Today, we're focusing on some of the bigger, more impactful home updates you can make, the ones that will earn you a several-thousand-dollar boost in resale value when you make the sale.
1. A Complete Kitchen Upgrade— By and large, most real estate experts agree that the kitchen renovation is still the best way to boost your home's resale value. The fact of the matter is that buyers prioritize the kitchen above virtually everything else, and they're especially keen on things like a new refrigerator, lighting, flooring, and countertops. While full kitchen renovations tend to yield the highest return on investment (ROI), small updates—such as painting the walls and adding an attractive backsplash—can also boost value for a low upfront spend.
2. A New Bathroom— Bathroom renovations fall just behind kitchen renovations in terms of home upgrades that yield the highest return. No surprise there, since buyers rank the bathrooms among the most important factors of a new home. Some of the best ways you can use this info to your benefit include adding an en suite bathroom to the master bedroom, adding a first-floor bathroom or renovating the master bath.
3. All Smart Everything— Today's buyers are crazy about the idea of smart appliances and home automation,...