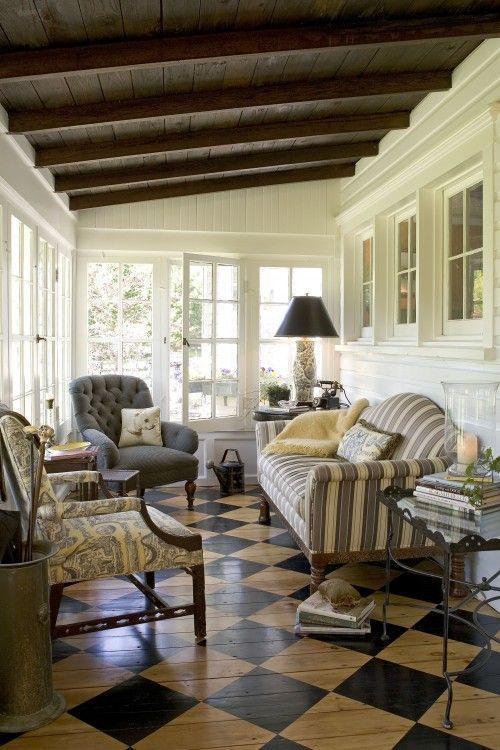 We all crave a home that could be found in the pages of Better Homes and Gardens–one that boasts the perfect balance of comfort and state-of-the-art additions. But realistically speaking, our busy schedules and the high cost of such a project may deter us from treating our homes to a much-deserved facelift. Fortunately, updating your home doesn't need to be painful. By making a few modest updates, you can make a noteworthy difference.
Simple as Adding a Fresh Coat of Paint
You would be surprised by what a fresh coat of paint can achieve. For those feeling adventurous, it can sometimes be exciting to reward your home with new paint colors–head-to-toe, inside and out. However, that is a commitment not all can manage. If this is the case, try just painting your front door or shutters. Warm colors such as yellow and red are found to be much more inviting than their cooler counterparts. If you want to focus on the interior, painting an accent wall draws attention to an area of a room that may have an aspect worth showing off, such as a fireplace or unique molding. Accent walls also tend to open up a room and offer the opportunity to rearrange furniture around your room's new focal point. If your house offers the option, painting the back of recessed wall niches or even built-in bookshelves creates an interesting visual appeal on a smaller scale.
Floors also endure their fair share of bumps and bruises, whether they are hardwood, laminate or tile. If your floor can handle it, it is worth considering a coat of paint and a nice finish. For those wanting a more design-oriented floor, try painting a chessboard or a hexagon pattern onto the wood. Though more unconventional, if done with a steady hand, such a floor...