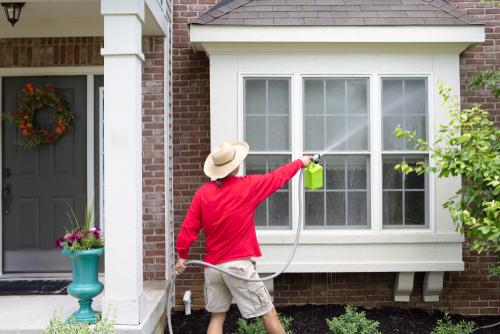 Owning a house is a lot of work. And unlike renting, you can't call the maintenance man when something needs to be fixed. Therefore it's important to do regular upkeep on your house to keep it in good condition. If you're new to home ownership or need a few pointers on how to maintain your house, just keep reading.
As tedious as it might be, there is seasonal maintenance that your house needs to get it through the upcoming months. It'll require some effort on your part, but it'll ensure that you don't run into any issues down the line. Moreover, you should enlist the help of a professional for jobs that you can't do yourself.
Spring
The Spring comes after a long winter and will need a bit of repair to get things back to normal.
Clean The Exterior
Spring cleaning isn't just for the interior of your home. After a long winter, your house might have collected dirt and grime that can damage the paint. Depending on the condition of the exterior, you may or may not need a pressure washer. If there are any hard to clean areas, spot cleaning them with detergent should do the trick.
Plumbing
The Spring is a good time to check the plumbing. Check the pipes for leaks and look under the sinks to make sure there are no issues. Your walls will also show signs of leaks as well; stains and discolorations throughout the house are usually an indication that there's a problem.
Summer
The summer months are all about fun and upkeep on your house should be relatively easy during this time of the year.
Reverse The Ceiling Fans
You want a nice, steady flow of air coming...